It's no secret the photography prowess and capability consumer drones possess. These high-flying devices are responsible for capturing some of the most stunning aerial images, granting photographers a new ace up their sleeves when it comes to aerial photography. However, the Hover Camera is not one of those drones. A product of Zero Zero Robotics, Hover Camera is a tiny drone camera that will hover and follow you around, doubling as both your loyal drone friend and a makeshift device that will take pictures and videos of your and surroundings.
The simple design and functionality make Hover Camera easy for just about anyone to pick up and use, seeing as how the little guy does most of the heavy lifting itself. All one has to do to deploy Hover Camera is simply unfold it and let it do its thing – its thing being hovering a few feet off the ground, following you around, and snapping some great photos. Equipped with a downward facing camera, Hover Camera hovers, rather than flies, as a means of remaining perfectly still and level for stability purposes, leading to some crisp images.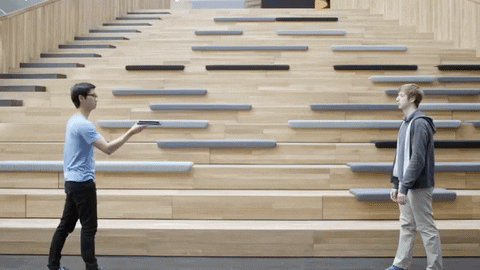 Hover Camera is able to capture 13MP photos and 4K video once it's deployed, and can be controlled and triggered to take photos and videos through the use of a smartphone app. Most impressively, built-in facial recognition technology will allow your Hover Camera to clearly identify you so it can follow you wherever you go! And while the aforementioned app does give users control over the drone, the high-tech flight algorithms and artificial intelligence essentially mean Hover Camera can operate itself.
If you're itching to get your hands on a Hover Camera now, you'll need to sign up for Zero Zero Robotics' beta program for the drone. Simply head to the Hover Camera website and tell them how you would use a free beta version of the drone camera if you were chosen to receive one. Come up with something creative enough, and you could be one of a lucky 2,000 to test a beta Hover Camera. Based on the results of this program, Zero Zero Robotics hopes to start taking pre-orders for the Hover Camera as early as this summer. No set price has been attached, but the company hopes to keep the little guy under $600. Not too bad for a drone, advanced camera and tech buddy.