Though it doesn't get as much press or exposure for its wearable offerings like rival competitors Apple, Fitbit and Google, Samsung has quietly been churning out a relatively successful and impressive batch of wearables for several years now. The company is clearly pleased with how their wearables are performing, unveiling two new devices recently: the Gear Fit 2 and the Gear Icon X. These gadgets pack style, functionality and health-consciousness into their small designs, and just might win over or convert some new fans to Samsung. Let's break down what Samsung has finished cooking up for the wearable world.
Gear Fit 2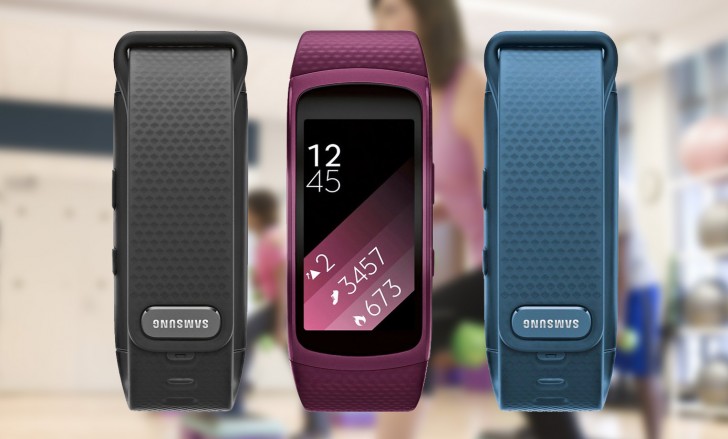 A successor to Samsung's Gear Fit, the Gear Fit 2 capitalizes on what made its previous model popular and pushes it into the future. Gear Fit 2 possesses software that matches that of the company's Gear 2 smartwatch, along with slimmer bezels and a wider screen that can display all of the data and information in portrait view. Packed to the brim with features including fitness and activity tracking, GPS capabilities and sleep monitoring, this sports band will definitely appeal to the more fitness-minded individuals.
Samsung stresses that the Gear Fit 2 is much more ergonomic than its predecessor, constructed using a comfortable rubber strap that comes in a variety of color options including black, pink and blue. The biggest technologic advancement is the Fit 2's software, which can host the ability for users to set workout achievements and goals and provide real-time feedback on these fitness milestones. For the competitive bunch out there, an upcoming update of Samsung's S Health platform will enable users to compete against one another on a global leaderboard. Last, but certainly not least, Gear Fit 2 with contain built-in Spotify integration so all of your workouts can be fueled by your favorite playlist. Gear up and get fit with the Gear Fit 2 when it hits shelves June 10 for $179.
Gear Icon X
Speaking of tunes, the Gear Icon X is a pair of wireless earbuds that will also help you work on your fitness. If earbuds and fitness don't seem like a natural fit, Samsung is certainly about to prove you naysayers wrong. These Bluetooth compatible earbuds will help you track heart rate data, distance traveled and speed all by connecting with your phone and syncing with Samsung's S Health app. Pop these suckers into your ear, go for a run while rocking out to your favorite tunes and then get fitness data and metrics sent directly to your phone!
Beyond its fitness capabilities, Gear Icon X has tap-based controls that allow users to play, pause or toggle their music selection, while built-in speakers are perfect for answering calls on the run. If you need a little fitness motivation or advice, the earbuds have a guided workout feature that will provide verbal support and training while you're working out. With 4GB of storage for your music and a stylish, pill-shaped charging box, the Gear Icon X is a great, portable and convenient way to improve your fitness. The Gear Icon X will run for $199 and is expected to hit retailers this Fall.