Ladies, you know when you be up in the gym just working on your fitness and you stop to think, "Hmm, I wonder what my biometrics are?" Well now, the answer to that pressing and prevailing question can be solved thanks to OmSignal and their smart sports bra. Yes, that's right, it would appear that every article of clothing has to be smart in some way, shape or form these days. While we await the inevitable arrival of a smart jock strap for the fellas, let's dive into just what all OmSignal's souped up sports bra can do for women.
OmSignal's latest wearable is actually an extension of a line of compression shirts designed for men (so don't get too upset there's not a workout option out there for you, gentlemen). Their sports bra is built to track and monitor a range of biometric data and information including breathing rate, heart rate and how many calories have been burned. Coupled with a mobile app, you can connect the smart bra to a program called OmRun that will measure your pace, distance and fatigue levels during a spirited running routine.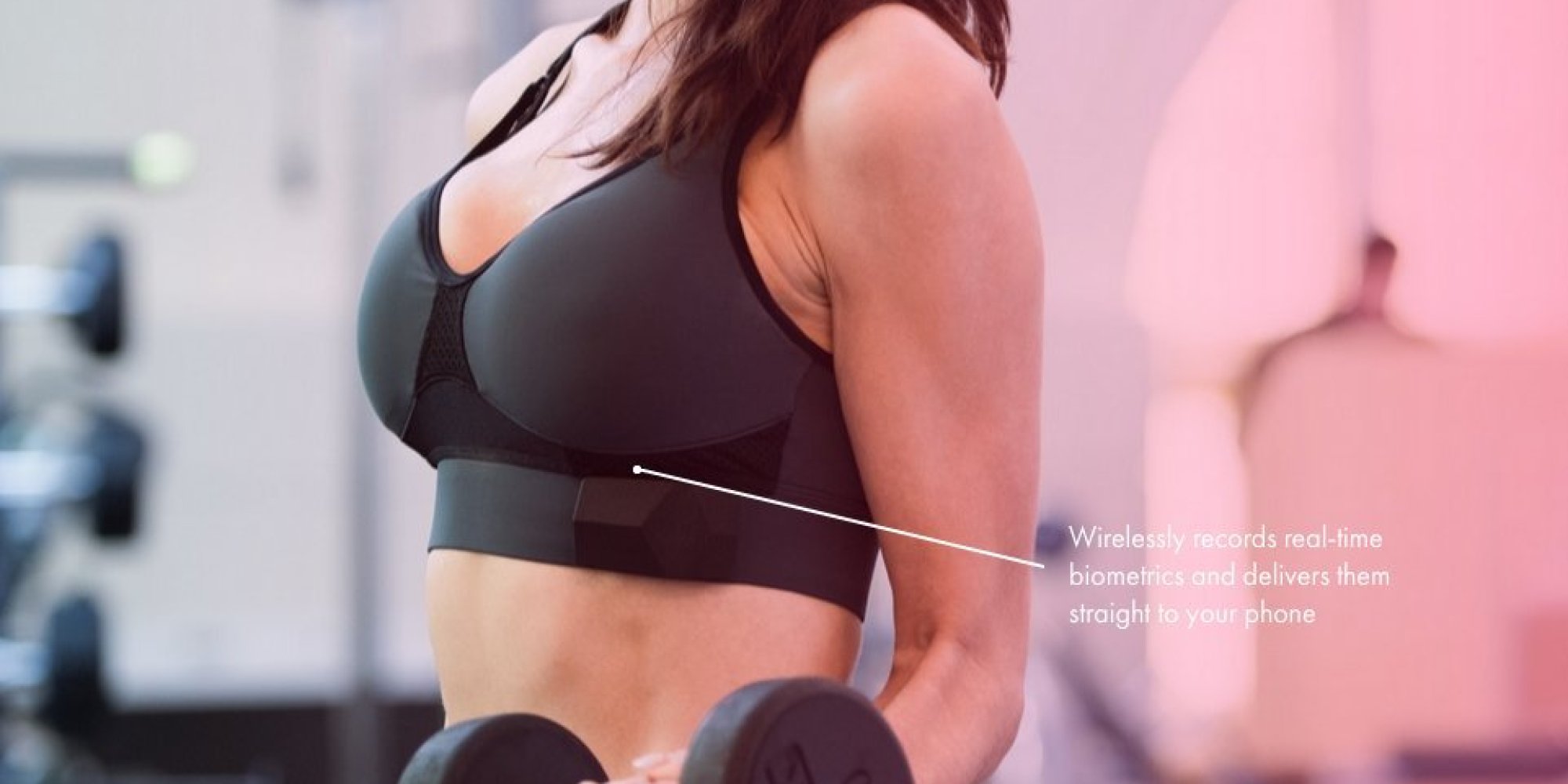 Equipped with a black box located in the lower band of the sports bra along the rib cage that contains sensors, OmSignal's wearable bra can record the data and metrics any woman needs to get a better, more fulfilling work out without having to have an extra device on that might feel cumbersome or get in the way of a routine, such as a watch or wearable fitness tracker. After all, most women are already probably wearing bras anyway. Why not slap some tech into it so they can also monitor and track their fitness?
OmSignal's app also offers some other enlightening features for the exercise junkie. Wearing their sports bra and connecting it to the app will give wearers a live stream of biometrics throughout the course of their exercise, followed by a post-workout wrap up where it lists estimated recovery times, which heart rate zones were hit and a push score, which essentially is the level and intensity at which you exercised.
However, at a rather steep $149 price tag, this smart bra probably won't be invading many women's wardrobe outside of those who are already wearable obsessed or just total fitness gurus who may be tired of other wearable tracking devices. However, that price is a steal compared to the $275 the guys have to shell out for one of OmSignal's compression shirts. Still, if you wanna get your Jane Fonda workout on, and are so over the leotards and spandex that just tell you absolutely nothing, be on the lookout for OmSignal's smart sports bra to ship this spring.