Many of the devices and gadgets professional photographers need to pull off their stunning images are bulky and cumbersome to say the least. Even Batman, with his infinitely endless utility belt, would probably have to rearrange and throw out a few batarangs to carry around all of this equipment. However, there's great news for photographers that rely mostly on their smartphone cameras, and its name is MonoShot.
Mobile and smartphone photographers should prepare to genuflect, because MonoShot is definitely your saving grace. As a three-in-one tripod, monopod and selfie stick, MonoShot is a singular device that triples as some of the most crucial equipment photographers depend upon. Designed as a bridge between the opposite ends of the tripod/selfie stick spectrum, MonoShot is a lightweight, streamlined version of a typical, bulky tripod while compensating for the shortcomings and stabilization woes of a selfie stick.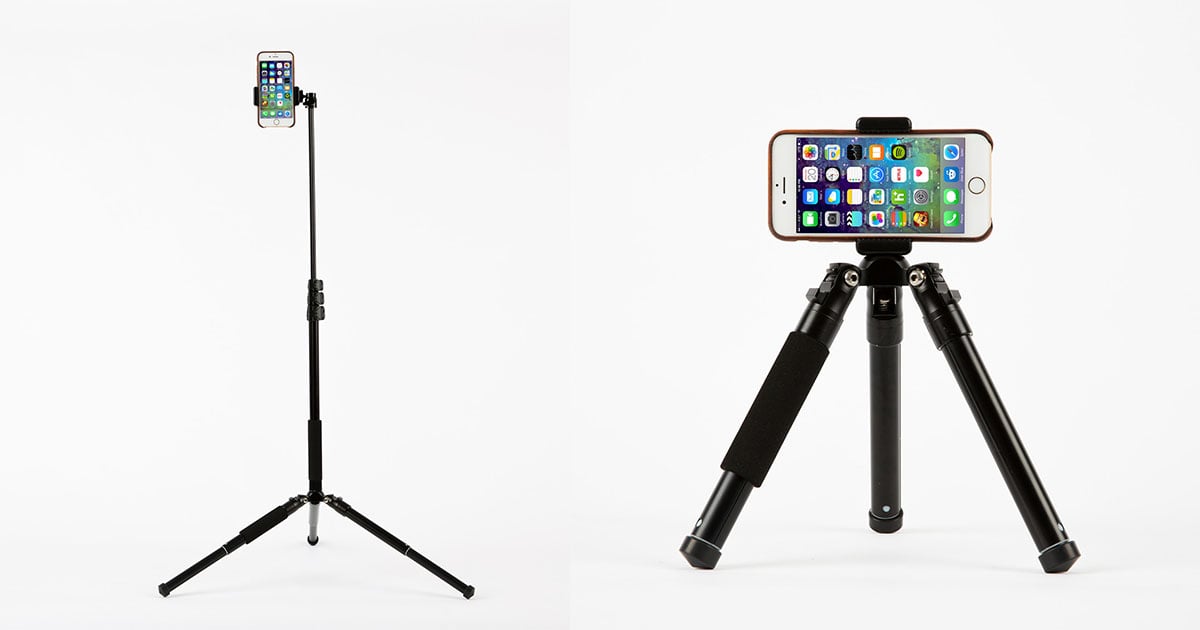 This portable tripod can easily be refigured to take on different forms in order to give photographers more stabilization and the ability to trigger and shoot photos remotely. The telescoping legs enable the MonoShot to act as a tripod ranging from six feet tall to a mere 17 inches, while the spring-loaded universal smartphone mount can accommodate and hold all smartphones and even some smaller cameras. It's made of aircraft-grade aluminum, making the MonoShot super lightweight and durable, coming in at just under two pounds.
To use it as a monopod, MonoShot comes equipped with a custom spike attachment that allows you to stick it safely and securely into the ground in order to set up photoshoots and trigger shots remotely with a hands-free Bluetooth remote. The device also possesses a comfortable grip at its base, making it perfect for use as a selfie stick too. And fret not – if you're more of a traditional photographer, MonoShot has a standard tripod screw that will let you mount other, non-smartphone cameras. At a totally reasonable $59, MonoShot is a must-have device for any photographer!