It's the dawn of a new era for Instagram. The photo social media titan, which since its launch in 2010 has only allowed images to be uploaded into a perfect 640×640 format, is branching out of that geometrical prison and allowing users to now upload their photos and videos to fit in both portrait and landscape format.
Yes, somehow, it took the big wigs over at Instagram five long years to realize that maybe only allowing users to upload their photos and videos in a rigid square dimension might be limiting creatively. The company is heralding this newfound approach to Instagramming as a way for users to help tell their visual stories better, without any pesky limitations on size and format. However, make no bones about it, the square format aspect will remain a vital part of Instagram's functionality and brand.
To adjust photos and have them formatted outside of the native square ratio, users can now simply tap a brand new format icon that launched in Instagram's new 7.5 version and select either a landscape or portrait scale orientation for their photos and videos. This newfound control over format and orientation will be how images and videos appear in the feeds of friends and people that follow you. Everything will still show up in that typical square format under grid views of your profile or when using Instagram's search feature.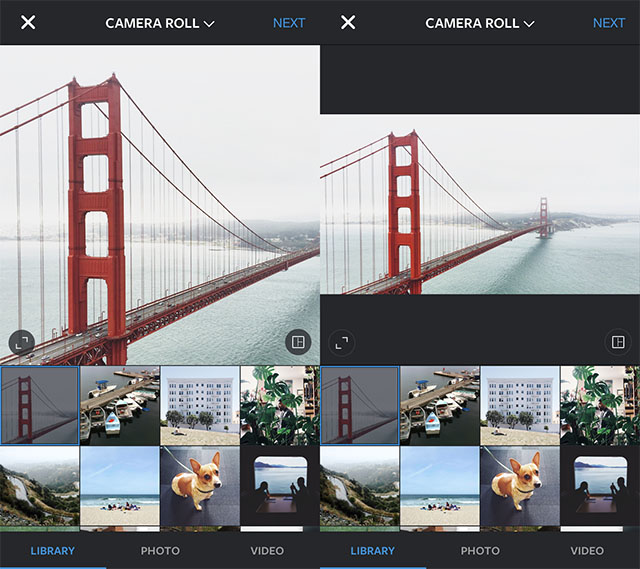 Other cool updates in Instagram's latest version include making all of its filters available on both photos and videos, and allowing users to control the intensity of any filter they apply to their quote unquote unfiltered sunset photo or 15 second cinematic masterpiece.
So fret not you peripheral bystanders who are always at the tail end of group photos – no longer will you be ruthlessly cropped out of an Instagram photo. Your existence can now be documented in landscape on Instagram, and you will now be present among the masses. Because let's face it, does anyone really exist if they're not on Instagram?