As we prepare to bid adieu to 2015 and enter into 2016, we're in the season of buzzy, Oscar bait movies that flood the cineplexes in the winter months and capture the attention and accolades of critics and awards shows alike. One film that's receiving an abundance of critical acclaim this year is The Revenant, an expansive, epic Western film inspired by the life and story of famed frontiersman Hugh Glass.
The film has received numerous nominations, including four at the upcoming Golden Globe Awards including Best Director for Alejandro G. Iñárritu, Best Actor for Leonardo DiCaprio and Best Picture –Drama. While lots of praise is being showered on the movie itself, its director and the performances from its actors, one of the standout elements of the film that undoubtedly makes it such a stunning piece of work is its unique and daring cinematography. Iñárritu shot The Revenant almost exclusively with natural light, due to the extreme conditions and locations of the film's production.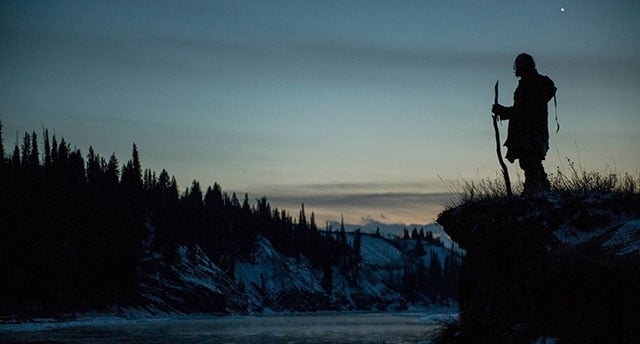 Collaborating with Mexican cinematographer Emmanuel Lubezki, who won Academy Awards for his work on the director's other films including Birdman and Gravity, Iñárritu brought to life a treacherous and real journey through the wilderness without any fancy movie studio trickery or high-tech lighting. Lubezki captured the brutal freezing landscape of Argentina and Canada utilizing sunlight, moonlight and firelight. "We wanted to make a movie that was immersive and visceral," Lubezki told Variety. "The idea of using natural light came because we wanted the audience to feel, I hope, that this stuff is really happening."
Disregarding one brief scene where heavy winds were disrupting the light from a campfire and Lubezki compensated for it and enhanced the lighting by placing some light bulbs around the fire, the rest of the film is completely bathed in natural light. Noting that the ever-changing and unpredictable nature of natural lighting did lead to some challenges with maintaining continuity and delays in production, Lubezki believes it was worth it in the end for just how beautifully mesmerizing the film looks.