In news that was surprisingly hopeful from Tinseltown, which is still plagued by a resounding amount of misogyny, it's reported that Sandra Bullock will headline an all-female reboot of Ocean's Eleven, the popular heist flick starring George Clooney and Brad Pitt that is itself a remake of the 1960 original film starring Frank Sinatra.
With director Gary Ross and Clooney himself as a producer, Bullock is set to lace up in Clooney's shoes for the movie, something she's become accustomed to recently. In her latest film, Our Brand Is Crisis, Bullock actually plays the lead role that was originally intended to be played by Clooney, but was instead rewritten for a female. If anybody can fill a Clooney-sized void of charisma, savvy and attractiveness, Sandy can.
The possibilities are endless for a layered, rich cast of actresses to fill in for characters all originally played by men, and Ocean's Eleven comprises a huge ensemble cast of eclectic characters. To that end, I present my dream cast for the female Ocean's Eleven movie. To find out which actresses I think should join Bullock's Rat Pack and which roles they should take over, get to scrolling down!
Jennifer Lawrence as Brad Pitt's "Rusty Ryan"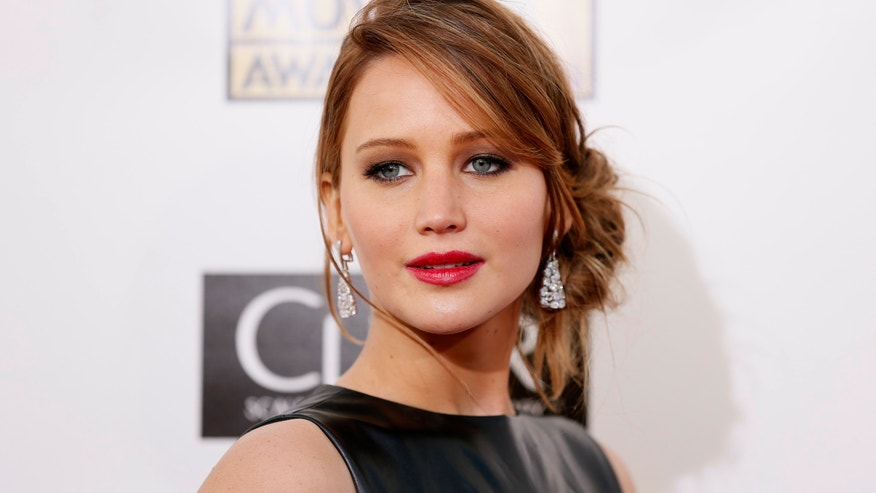 Blonde, talented and utterly captivating? Yep, JLaw could totally fill Brad Pitt's shoes, and then some. With her comic sensibilities playing off of Bullock's, the two would make a magnifying team with Lawrence essentially being Bullock's right-hand woman. Pitt's character was infamous for always stuffing his face with food in the Ocean's trilogy, and we all know how much Lawrence unapologetically loves her some grub. This one is no-brainer, and you wouldn't even have to change the character's name!
Gugu Mbatha-Raw as Matt Damon's "Linus Caldwell"
As the naïve and unpolished pickpocket who's roped into the Ocean caper, Damon was a stand-in for the audience into this tight-knit group of thieves. This role is perfect for a budding talent who is far overdue for her breakout moment – someone like Gugu Mbatha-Raw. Winning acclaim in smaller films like Beyond the Lights and Belle, Mbatha-Raw is an untapped well of star power that could manage to steal a bit of the spotlight.
Emily Blunt as Don Cheadle's "Basher Tar"
Cheadle's character was the group's munitions and weapons expert, and also a bit of a melodramatic firecracker. If the remake wants to stick with those traits and the character's hilariously over-the-top Cockney accent, then I can't think of a better person to fill the role than Emily Blunt. Think about it. Blunt would basically be playing a high-octane version of her delicious The Devil Wears Prada character that turned her into a star.
Viola Davis as Bernie Mac's "Frank Catton"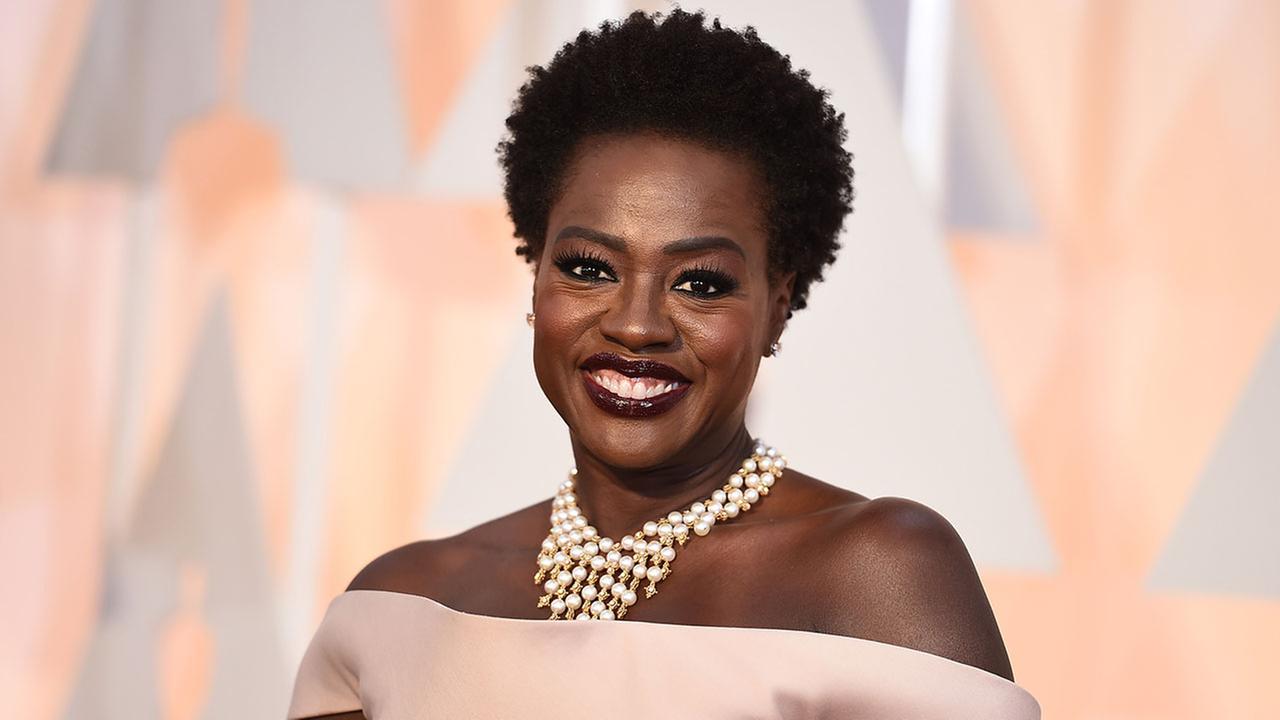 Mac's character served as the inside man for the entire operation. This requires an actress who can seamlessly embody a cool and confident persona that can fit in anywhere – someone with the sheer talent of Viola Davis, of course. Mac's character was also hyper obsessed with his appearance, and it would be a fun role reversal to see Davis, who has pioneered what it means to authentically portray the aesthetic of black women on film and television, to play a super glammed up, vapid character.
Amy Poehler and Tina Fey as Scott Caan and Casey Affleck's "Malloy twins"
Caan and Affleck were arguably the Ocean trilogy's comedy relief – the bickering twins who would goof off and almost derail the entire caper. I can't think of a better comedic duo to inhabit their shenanigans than Amy Poehler and Tina Fey, who possess a friendship and sibling like chemistry after all their years together on Saturday Night Live. Poehler seems like the better bet for Caan's aggressive and caustic twin, while Fey would be perfect as the calmer, yet viciously sarcastic twin played by Affleck.
Meryl Streep as Carl Reiner's "Saul Bloom"
Reiner's character is the experienced, seasoned con man, and a master of disguise to boot. I can't be the only one who wants to see Meryl Streep completely kill as a world-renowned crook who imparts her wisdom on the rest of the gals. And with her chameleon-like ability to inhabit almost any character, regardless of things like race, class or gender, Streep would be a perfect fit for the team's impersonator role.
Jennifer Lopez as Elliot Gould's "Reuben Tishkoff"
This role is essentially a wealthy and powerful person who bankrolls the entire caper and operation without getting their hands dirty. Let's see Jennifer Lopez own her status as essentially an empire and embody this role with suave and sophistication, maybe even bringing in a bit of her own backstory about starting from the bottom and ending up at the very top.
Tatiana Maslany as Eddie Jemison's "Livingston Dell"
Tatiana Maslany is a force to be reckoned with on the small screen, simultaneously playing six rich and differently developed characters on the sci-fi clone drama Orphan Black. It's time that talent got transferred to the big screen, and if anyone can embody the geek sensibilities and sweet charm of Jemison's hacker character, Maslany can – in her sleep, undoubtedly. Basically, Maslany just needs a vehicle to get her talent seen on a larger scale and I lobby for it to be this!
Ming-Na Wen as Shaobo Qin's "The Amazing Yen"
A contortionist and acrobat, The Amazing Yen is crucial to the Ocean team's caper. And while I can't speak to the contortion skills of Ming-Na Wen, her flexibility and kickass fight choreography on Agents of S.H.I.E.L.D. is enough proof for me that she could make this role her own, and serve almost as the action heroine of the whole franchise.
Marion Cotillard as Andy Garcia's "Terry Benedict"
Garcia's hotel owner is not only just the antagonist and target of the film's caper; he's the crucial third in a love triangle plot that would involve Bullock's character if the remake chooses to go down this route. Cotillard is a magnetic actress who could really sink her teeth into a villainous gray role, having audiences both hating to love her and loving to hate her all at the same time.
Penelope Cruz as Julia Roberts's "Tess Ocean"
Roberts was the lone female cast member in the Clooney version of the film, portraying his ex-wife who is now involved with Garcia's character above and the main object of Clooney's caper. For starters, let's keep it all female and make this love triangle be a lesbian one, because dammit, it's time they got some romantic representation too. Cruz would be a perfect candidate for the role, one who is at times seductive and vulnerable. Hopefully since this is an all-female cast, the writers can find a way to make this character into something other than a love object, because #feminism.