It was the bizarre collaboration announced at this year's Consumer Electronics Show that finally came to mesmerizing and jaw-dropping fruition at this year's Grammy Awards when Lady Gaga took to the stage to tribute the late, great David Bowie in a futuristic performance that showcased the power of Intel's latest technology. In typical Gaga fashion, the entire 7-minute performance was pure spectacle from beginning to end, with powerhouse vocals, elaborate staging and Gaga herself dressed in her best Bowie drag. But credit is also due to Intel, whose tech provided the stunning, psychedelic visuals that accompanied the performance.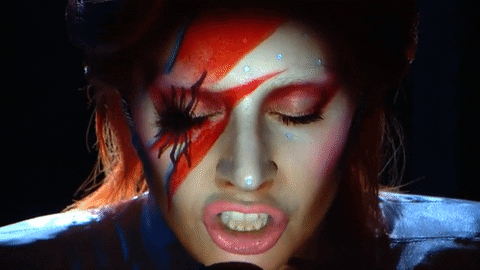 Utilizing an out of this world combination of robotics, 3D motion graphics, holograms and live video processing, Intel's technology literally turned Lady Gaga into Ziggy Stardust-era David Bowie at one point during her sprawling medley that included Bowie classics such as the aforementioned Stardust, as well as "Space Oddity," "Rebel Rebel," "Suffragette City," "Heroes," and "Changes." While viewers at home were left wowed at the sheer spectacle and immaculate performance by Lady Gaga, an Intel commercial that directly followed the performance gave a behind-the-scenes look at how Gaga and Intel pulled off the night's standout moment.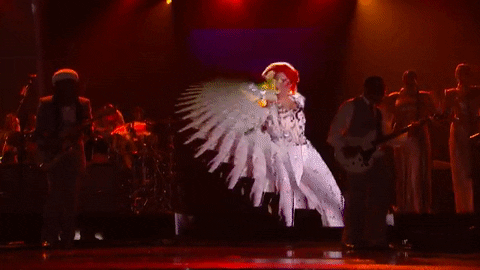 For example, to transform Lady Gaga's face into a perfect recreation of Ziggy Stardust Bowie, Intel captured 3D images of Gaga's face in various positions and poses to project 3D animated makeup onto the singer's face while she opened her set with "Space Oddity" to show a bleeding flow of color, a CGI spider crawling across her face and the famed Ziggy Stardust lightning bolt. Intel also employed holograms of Gaga, her backup dancers and Bowie himself to create an incredible holographic image of Lady Gaga morphing into clones of David Bowie that then transformed into doves.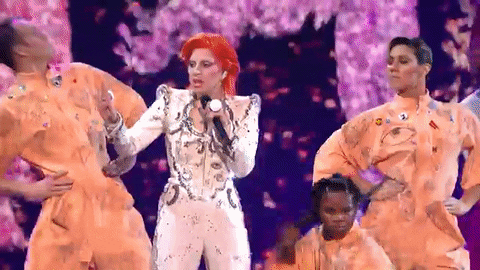 It wasn't all just fancy imaging and light show tricks that gave Gaga's performance all its shiny, futuristic pizzazz. Nope, Gaga herself was in control of some of the performances visuals herself, thanks to two giant, wearable orb rings she rocked that were equipped with Intel's latest Curie module chip – an internal core computing system that powers wearables and Internet of Things devices. While the fashion accessories definitely made quite the statement along with Gaga's fabulous Bowie-fied ensemble, they proved imperative to the overall performance, allowing Gaga to control the images being projected on her stage and the LED background. And if all that wasn't enough, Gaga tickled the ivories of a moving, robotic piano at one point.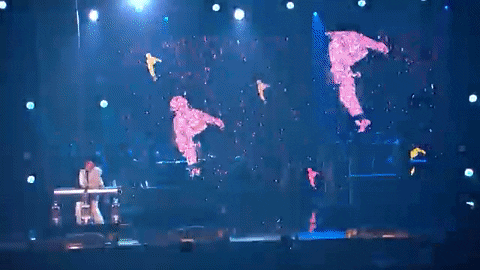 Needless to say, anything Gaga did was gonna be the talk of the town the next day. But showing off the capabilities of Intel's amazing new technology has got both music lovers and techies foaming at the mouth. If you missed it and want to know just what the hell everyone's talking about, you can catch the full performance below, as well as Intel's commercial detailing the tech behind the Gaga.
https://www.youtube.com/watch?v=3fGBZhsa4VU
https://www.youtube.com/watch?v=dfxEekaFw78