L.A.-based photographer and artist Christine McConnell is a DIY queen. While most households are busy trying not to kill themselves by hanging string lights from their roofs and putting inflatable snowmen in their yards to ring in the holiday season, McConnell puts them all to shame with her extreme and surreal artistic vision.
Instead of simply decorating a house, McConnell uses the house itself as the canvas for her wild and imaginative artistic vision, transforming the façade of her parents' house into a mouth-watering and eye-popping gingerbread house reminiscent of the famed cottage from the fairytale Hansel and Gretel.
"I've always loved the Hansel and Gretel fairytale," McConnell told Slate. "After watching Christmas Vacation a few weeks ago and seeing Chevy Chase go to such extremes to decorate, the idea popped into my head and snowballed from there." One doesn't simply recreate a famous cottage in a few hours. McConnell worked meticulously around the clock for a week, sometimes toiling away for 15 hours a day, to hand make and apply all of the decorations adorning her parents' house.
What's a magical and delicious looking gingerbread cottage without some role-play costumes to the famous characters that inspired her? McConnell sewed lavish and intricate costumes, including a wicked witch costume for herself and Hansel and Gretel garments for children that posed for photos in front of the completed masterpiece, decked out in her handcrafted fairytale robes.
At a time of year where everyone is seeking to outdo each other and blind people from across the street with immense LED Christmas light displays, McConnell's charming and crafty approach to decorating for the holidays puts her creation miles above the competition. Check out more photos of McConnell's oh-so-cute ode to the Christmas season below.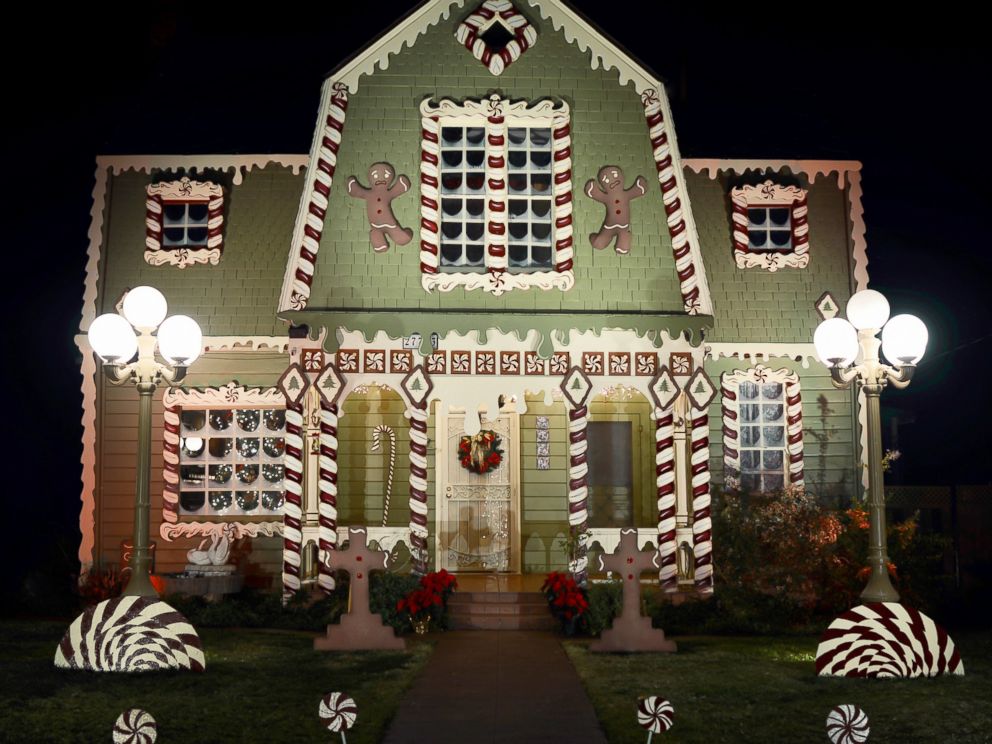 All photos are property of Christine McConnell.